Need an RV route, campground or restaurant suggestion? Want help planning the next trip? Would you like more information about Workamping and Free job sources? We are learning everyday and happy to share what we find.

ON OUR WEBSITE:

RV ROUTES Our best North and South Routes with maps, photos, campgrounds & reviews

PLANNING IT Where to find some answers to help plan your next RV trip.

CAMPGROUNDS Economical Parks & Local Sights we've visited by State and City.

WORKAMPING Info and Free sources for 100's of current Workamping jobs.

FRATERNAL Organizations with RV campsites for their members.

OPEN 4 SEASONS Northeast campgrounds open All Seasons

SNOWBIRD EMAILBAG You may Question, Comment or Complain and we throw our 2 cents in.

DAILY BLOG News from the Snowbird Trail and interesting Day Trips - Hop aboard!

DINING REVIEWS Our unbiased Restaurant Reviews from the road by State & City.
_____________________________

Email Niki and Jack
snowbirdrvtrails@gmail.com
You write - we will answer

We're about RVing, Trip
Planning, Workamping &
Enjoying the Journey

We are RVing Snowbirds - Niki, Jack, K.C. and B.B. We travel North to do a little Workamping in the Summertime and South to someplace warm and sunny for the cold months.

We've retired from a combined 50+ years in the customer service field and for the past 5 years we've joined the other road warriors to rediscover our America one stopover at a time.

We plan our trips North and South with different routes and campgrounds each time and set a leisurely pace for getting from here to there. We look for the best routes and best values for our retirement $$$ in campgrounds, restaurants, and sightseeing,

We spend at least 2 nights in each stopover (20 - 30 campgrounds each year) so we can discover a little of what makes each place special (and they all are).

Wherever we stop we have 2 questions. "What is your favorite local Mom -&- Pop restaurant that has good food?" Second question - "What is your favorite place to show family and friends when they come to visit?" You will be truly surprised when you choose to follow some of their suggestions.

Whenever we stop we take photos, write about our impressions, and post the mileages, costs, facts, and figures and other interesting things we find. We post trip reports on our Snowbird RV Trails Blog as we go and then post a summary and map on our website here after completing a trip.

We Workamp Summers because it's a great way to meet all of the campers and also for the "free" campsite and other amenities. The shorter working hours leave plenty of time for day trips and sightseeing in the area. In the Fall, as the leaves start turning, we head South to warmer "Winter" days and more exploring and the other fun things we like to do.

We are glad you stopped by and invite you to look around our website. If we can help you with a route, restaurant, or stopover, send us a note. If you would like to come on board and travel with us for a few miles, just click on "follow" on our Blog.

Your comments are always welcome and perhaps one day we will meet down the road. Until then safe travels and enjoy your journey,

Jack, Niki & "The Kids"

Welcome Aboard!




Your Hosts - Niki, Jack, K.C. & B.B.
Join us in 2015 as we explore new RV routes, travel through Canada, do
some serious day tripping and expand our North/South RV maps to the West
---

We invite you to stay Connected with us and Snowbird RV Trails








Click your pick to follow our road-tested RV routes, restaurant reviews,
campground ideas, tips, photos, facts, figures and suggestions

SNOWBIRD RV TRAILS "ON THE ROAD" TO DATE

RV MILES

CAMPGROUNDS

31,225

153

Our Goals - New Routes & More Fun in 2015!
---

RECAP OF SNOWBIRD RV TRAILS 2014
Reviews. Photos, Maps, Routes and Costs
2014 SPRING SNOWBIRD RV ROUTE NORTH
Florida to Upstate New York with stopovers in Georgia, South
Carolina, North Carolina, Virginia, Pennsylvania and New York.
This trip North covered 2,399miles in 21 days -
through 7 States and 10 campground stopovers.
We traveled I-75. I-10, I-95, I-74/75, I-81, I-88 and I-87.


Some of our Favorite Highlights of the trip:
Stephen Foster Folk Cultural Center and the Suwanee River, Jekyll
Island, Myrtle Beach and Murrells Inlet, Huntington Beach State Park,
Santee State Park, Blue Ridge Parkway, Shenandoah National Forest,
Andy's Mayberry (Mt Airy, NC) and some great dining finds (as usual)
along the way.

------------------------------------------------------------------------------------------

2014 FALL SNOWBIRD RV ROUTE SOUTH
Upstate New York to Florida the long way with stopovers
in NY, Ohio, Indiana, Illinois, Missouri, Arkansas,
Mississippi, Louisiana, Alabama and Florida.

This Snowbird trip South was completed in 30 days,
through 10 States, 13 campgrounds and over 3,500 miles.
The route takes us along I-87, I-88, I-86, I-90,,
I-71, I-74, I-70, I-55, I-10 and I-75.

Our Favorite Highlights of the trip:
Lake Erie in Conneaut Ohio, Bully Hill Vineyards, The Finger Lakes, Red
Cross Book Sale in Bloomington Indiana, Cotton Pickin' in Blytheville,
Arkansas, Cape Girardeau Mississippi Riverfront, Orleans Bistro,,
Grenada, Mississippi, Lambert's Cafe "Home of the Throwed rolls"
(X2!), Mexico Beach and the Florida Panhandle.

-------------------------------------------------------------------------------------------------------

2014 DAY TRIPS OFF THE SNOWBIRD RV TRAILS:

SHOW PALACE DINNER THEATER
16128 U.S. 19, Hudson, FL 34667

TARPON SPRINGS FLORIDA
"Sponge Capitol of the World"

RIDING THE ADIRONDACK RAILWAY
Saratoga to North Creek, New York

PLANT CITY, FLORIDA
"Strawberry Growing Capitol of Florida"

BOOK SALE IN RURAL VERMONT
Books are a great hobby and a possible
business you can develop while RVing

THUNDER IN THE MOUNTAINS!
AMERICADE 2014 - LAKE GEORGE, NY

THE PRIORY OF ST. BENEDICT
ANNUAL GARAGE SALE

Snowbird RV Trails Visits
NORMAN ROCKWELL'S VERMONT

A GOOD OLD COUNTRY AUCTION

LUNCH CRUISE ON BEAUTIFUL LAKE GEORGE

TRIP & TRAIL PHOTOS ON OUR
PINTEREST PAGE

-------------------------------------------------------------------------------------------------------

NEWEST POSTINGS & UPDATES

Camp Hosting Jobs in U.S. State Parks
(and 17 other free places to find Workamping jobs):

How to buy your Hunting & Fishing Licenses Online
by State and many other Information Sources

Dining Out on the Snowbird RV Trails
Updated with our newest Discoveries

Find previous years and trips
on our RV Routes Page
---



Some of the Gadgets, Fixes and Gizmos we have added to our RV to
make RV life a little easier & more fun! Send any comments or questions
about any of the above to Jack & Niki at: snowbirdrvtrails@gmail.com

---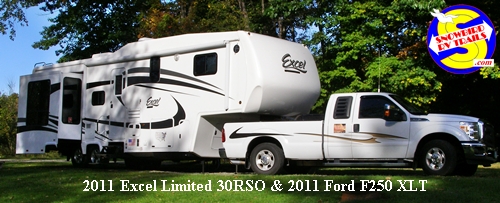 Our Home on the Road
Have
a question, suggestion, or comment?
Send us a note -
snowbirdrvtrails@gmail.com

TO TOP OF PAGE



Entire Contents
(c) Copyright Snowbird RV Trails 2015
All Rights Reserved