About Niki, Jack and Our "Snowbird RV Trails"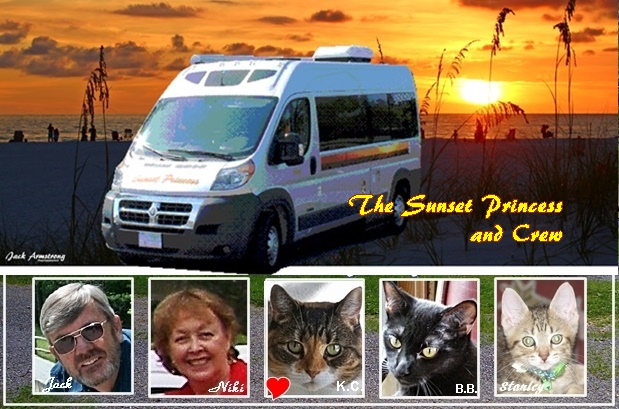 Since 2009 we have traveled the East Coast from the Atlantic to the Mississippi. We have had an Allegro motorhome and a 24', a 27' and a 38' Fiver pulled by an F-150 and later an F-250. In 2018 we are back on the road in a Class B - Roadtrek Simplicity SRT.

We have enjoyed each of them but due to some medical problems we decided to sell our rig and come off the road. Well, as many of you know it's a lifestyle that's not easy to give up. It wasn't long before we started looking and shortly thereafter brought our new Roadtrek home. It's only 19.5' but has all the amenities the big rigs do plus maneuverability. The smaller space will take some getting used to but as always, we'll keep you posted.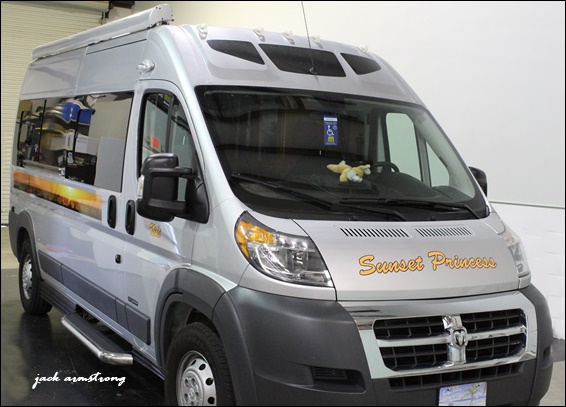 Read more about our new Roadtrek Simplicity SRT on our Blog! We invite you to "follow" us on the Blog as we not only share our trips but the planning and preparation it takes to begin gain with a new Recreational Vehicle.

This year we will be exploring new RV routes, visiting new campgrounds, finding more great "Mom & Pop" restaurants while doing some serious day tripping as we expand our North and South travels with some new East/West RV routes & maps

About us: We've retired from a combined 50+ years in the customer service field and have joined the other road warriors to rediscover our America one stopover at a time.

We plan our trips with different routes and campgrounds each time and set a leisurely pace for getting from here to there. We look for the best routes and best values for our retirement $$$ in campgrounds, restaurants, and sightseeing,

We spend at least 2 nights in each stopover (20 - 30 campgrounds each year) so we can discover a little of what makes each place special (and they all are).

Wherever we stop we have 2 questions. "What is your favorite local Mom -&- Pop restaurant that you'd recommend?" Second question - "What is your favorite place to show family and friends when they come to visit?" You will be truly surprised when you choose to follow some of their suggestions.

Whenever we stop we take photos, write about our impressions, and post the mileages, costs, facts, and figures and other interesting things we find. We post trip reports on our Snowbird RV Trails Blog as we go and then post a summary and map on our website here after completing a trip.

We have "work camped" Summers because it's a great way to meet all of the campers and also for the "free" campsite and other amenities. The shorter working hours leave plenty of time for day trips and sightseeing in an area. In the Fall, as the leaves start turning, we head South to warmer "Winter" weather, to do more exploring and the other fun things we like to do.

We are glad you stopped by and invite you to look around our website. If we can help you with a route, restaurant, or stopover, send us a note. If you would like to come on board and travel with us for a few miles, just click on "follow" on our Blog, Pinterest or Google+ pages (below).

Your comments are always welcome and perhaps one day we will meet down the road. Until then safe travels and always enjoy the journey,

Jack, Niki & "The Kids"


Meet the newest member of our traveling family. We adopted Jasmine on a recent trip. A three week "loop" from our home-base in Clearwater Florida to pick up Jasmine in Terre Haute Indiana and return a different route. If you would like to ride along with us the trip begins HERE and you'll find links for the next entry at the bottom of each page.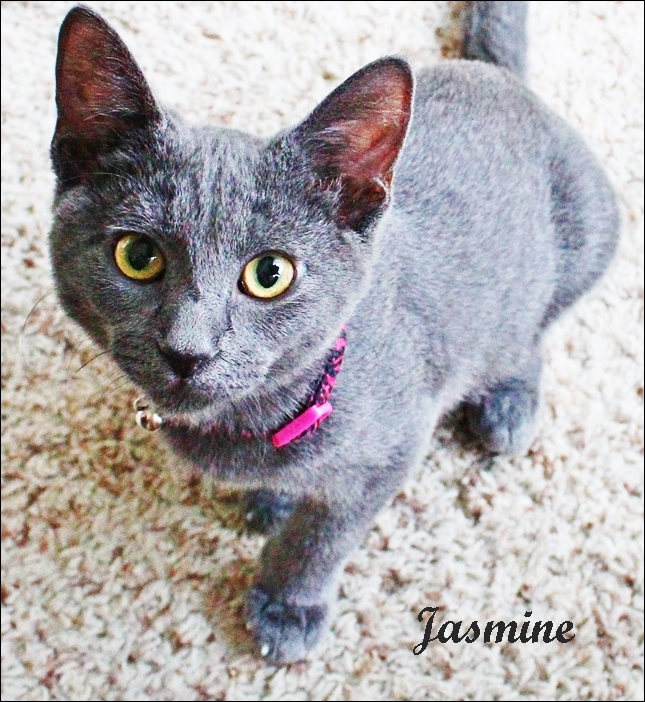 When we downsized from our last 32' Fifth Wheel with three slide-outs and tons of storage space to our new 19' van we had to do some serious thinking to decide what we needed to add and what we might add to make life on the road more comfortable. Have a look, it might help you with deciding on your own "Niceties vs Necessities" for the trip.
___________________________

Hop Aboard and join us for a few miles on our
Snowbird RV Trails Trip Blog
Snowbird RV Trails on Pinterest
Snowbird RV Trails on Facebook
Snowbird RV Trails on Twitter
Snowbird RV Trails on LinkedIn
Find more info on our


of RV Adventures

COOL STUFF
FOR CAMPING

Portable
Power


Portable
Coleman


Camp Chair
for Two!


All-in-One
Survival Kit