A Listing of 4-Season Campgrounds
and RV Parks in the Northeast

The following list includes Off-Season Campgrounds that
we try to check on a regular basis as time permits.



Connecticut,

Maine,

Massachusetts,

New Hampshire,

New Jersey,


New York State

, Pennsylvania,

Rhode Island,

Vermont



The Season for campgrounds and RV parks in the Northeast is normally Memorial Day through Columbus Day (sometimes Labor Day) due to the early freezing temperatures, and the majority of campground water pipes are either above the ground surface or at a shallow depth.

We have no connection with these campgrounds and caution you to contact any them before setting out.


4-Season campgrounds come and go so be sure to phone any campground when making your plans to assure they are still open in the off-season.


We do try our best but there is only 2 of us so if you know of a Northeast 4 Season campground we are missing or changes in any we have listed please send us an email to Off-Season Camping and tell us about it. Thank you. -Jack & Niki

------------------------------------------------------------------------------

Off Season Camping in


NEW JERSEY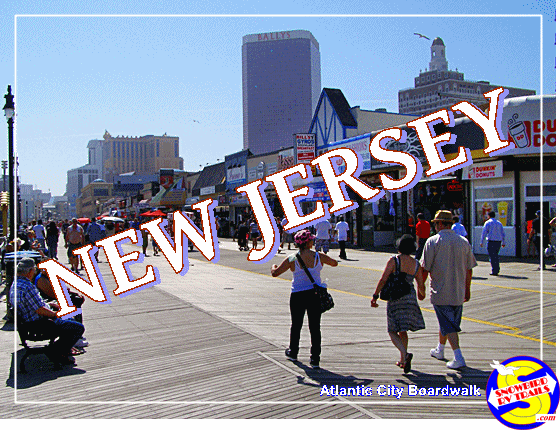 Belleplain State Forest


1 Hemkinsifkin Rd Woodbine NJ 08270
Spacious and private (especially in winter) level sites
Water but no other services.
http://www.state.nj.us/dep/parksandforests/parks/belle.html
Timberlane Campground


117 Timberlane Rd, Clarksboro, NJ 08020
Phone: (856) 423-6677
http://www.timberlanecampground.com/
Four Seasons Family Campground


158 Woodstown-Daretown Rd.
Pilesgrove, NJ 08098
1-888-FSC-CAMP
(856) 769-3635
Open all year, located in the Delaware River Region of Southern New Jersey. Featuring large open or wooded sites, and plenty of activities, only 30 miles from Philadelphia and 50 miles from Atlantic City.
https://fourseasonscamping.com/index.html
Off Season Camping in
NEW HAMPSHIRE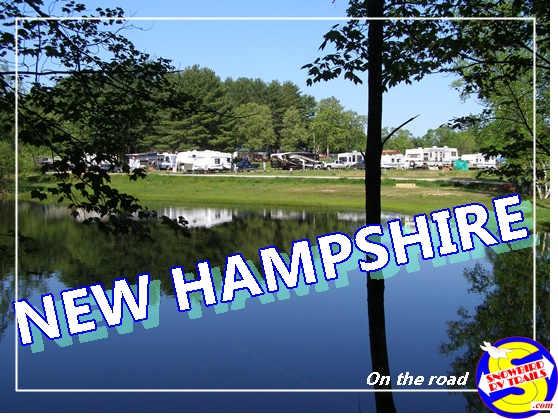 Ammonoosuc Campground
Rte 3, Twin Mountain, NH 03595
603-846-5527
www.ammonoosuccampground.com

Apple Hill Camping
Route 142N, Bethlehem, NH 03574
Phone: 603-869-2238
Looking for a spot to camp for the winter? Our winter seasonal sites include electric hook-up and use of our heated bathrooms with free hot showers. We have access to the trail system right from our campground. Call ahead and we will start your heater so you can arrive to a warm trailer!! Propane is also filled on-site. 20 minute drive to Cannon Mountain and Bretton Woods ski areas. Enjoy cross country skiing or snowshoeing on the campground.
http://www.applehillcamping.com/



Barnes Field Campground


Located on Rt. 16 Pinkham Notch, 6 miles south of Gorham.
Reservations- first come, first served. OPEN: Year Round.
RV's are allowed. Sorry, no hook-ups.
The Androscoggin Ranger Station
Rt 16, Gorham NH 03581 603-466-2713
http://icampnh.com/northern-presidential/barnes-field/

Beaver Hollow Campground & RV Park
Rte 16, Ossipee, NH 03864
603-539-4800
www.beaverhollowcampground.com

Branch Brook Campground
101 Branch Brook Road, Campton NH 03223
Exit 28 off I-93, Route 49
Phone: (603) 726-7001
Branch Brook Campground is situated just ten miles from Franconia Notch in the heart of the White Mountains and is surrounded by the pristine Pemigewasset River. We offer seasonal, RV & tent sites in our spacious fields, fragrant woods and on the waterfront.
http://www.campnh.com/

Cannon Mountain RV Park
Interstate 93: Exit 34C- Follow signs to Cannon RV Park


Franconia Notch State Park, Route 3,

Franconia

NH

03580


Project Office:

(603)823-8800


http://www.reserveamerica.com/camping/cannon-mountain-rv-park/r/campgroundDetails.do?contractCode=NH&parkId=270121

Crazy Horse
788 HilltopRoad, Littleton, NH 03561
603-444-2204
www.crazyhorsenh.com

Danforth Bay Camping & RV Resort
196 Shawtown Road, Freedom, NH 03836
603-539-2069
www.danforthbay.com

Field & Stream RV Park
7 Dupaw Gould Road, Brookline, NH 03033
603-673-4677
www.fieldnstreamrvpark.com

Friendly Beaver Campground
Old Coach Rd. New Boston, NH. 603-487-5570
Phone: (603) 487-5570
Friendly Beaver Campground offers a year-round campground with Laundry area, camp store with ice and firewood, ball field, game room, 4 swimming pools, 2 recreation halls, playground and tons of activities! Tent and trailer sites include Water, Electric and Sewer Hookups.
http://www.friendlybeaver.com/

Gunstock County Park Campground
719 Cherry Valley Road, Gilford, NH 03249
603-293-4341 or 800-486-7862
www.gunstock.com



Hancock Campground




Located on the Kancamagus Highway 5 miles east of I-93, exit 32, and 7 miles respectvely. RV's are allowed. Sorry no hook-ups.


Site with 1 vehicle $24 / Extra vehicle $5
NO RESERVATIONS- FIRST COME, FIRST SERVE BASIS
For Up to date information Call THE GATEWAY at 603-745-3816
The area is open year round with camp sites available on a first-come, first serve basis.Camping fees are full-price during winter and summer months. Snowplowing is provided in the winter.
http://icampnh.com/kancamagus-east-west/hancock-campground/

Mile-Away Campground
479 Old W. Hopkinton Road, State Hwy. 202-9, Henniker, NH 03242
1.800.787.4679 / 603.428.7616
Mile Away Campground is open all year round, we have summer/winter
seasonal sites available as well. You can snowmobile right from the park!
www.mileaway.com

Meredith Woods
551 Route 104, Meredith, NH (26 Campground Rd. Meredith, NH
Phone: 603-279-5449


Meredith Woods offers year-round camping! Bring your snowmobiles and ride from your campsite! Other amenities: Free showers, Wi-Fi, laundry, camp store, firewood, security gate and dog park. 101 campsites with RV sites with full hookups as well as deluxe cabin rentals. Pets are allowed in the campground but not in the cabins.


http://www.meredithwoods.com/

Mile-Away Campground. (Added 11/1/2015)
479 Old W. Hopkinton Road, State Hwy. 202-9 , Henniker, NH 03242
1.800.787.4679 / 603.428.7616
"Year-round cam ping at its best"
Mile-Away is located just 20 minutes West of Concord and 60 minutes North of Boston. "We have two bathhouses one with a laundry room and one that is newly renovated that is open year round for those of you that will be joining us in the winter months you can still enjoy a steamy hot showers."
http://www.mileaway.com/

Monadnock State Park
Monadnock State Park offers 28 camp sites at the base of Mount Monadnock in Jaffrey New Hampshire. Featuring 5,000 acres in the park and beautiful scenery. Of the 28 campsites, 10 campsites are for campers with reservations, 7 camp sites are for youth group reservations and the remaining 11 campsites are first-come, first-serve. Campground reservations can be made by calling 1-877-647-2757. Sorry, pets are not allowed at Monadnock State Park.
From November through April, outhouses are open but water and firewood are not always available. The campground road is not plowed in winter and
visitors must hike their gear to their site. Check-in time is between 1 pm and 8 pm.
Off Rt. 124, Jaffrey, NH
Phone: 603-532-8862
http://www.nhstateparks.org/explore/state-parks/monadnock-state-park.aspx


----------------------------------------------------------

Off Season Camping in
MAINE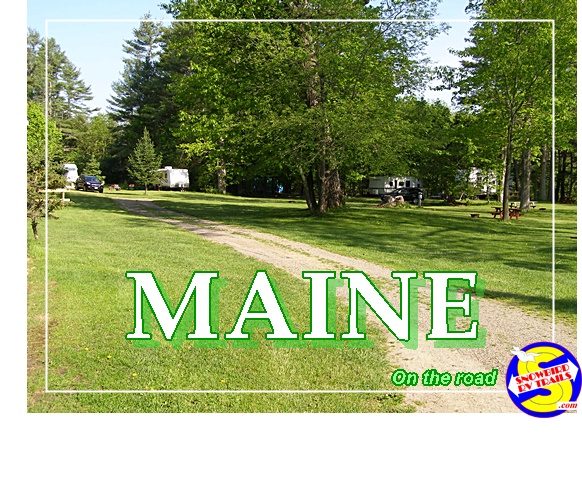 Durham Leisure Center
Route 136 (Royalsborough Road), Durham, ME
207-353-5535
OPEN YEAR ROUND (Minimum 2 night stay.)
Quiet Wooded Sites. (Self-Contained Motorhomes, Travel Trailers, and RVs Only). Only 6 miles to Freeport Village and L.L Bean.
Jeff Bailey writes, "I appreciate the service that you provide and I wanted to let you know about a year round spot in Maine. It's called the Durham leisure Center. It is just north of Freeport (close to LL Bean). There are no amenities (store or activities), but there are 1/2 a dozen or so RV sites with full hookups (15A, sewer and water). One pull thru. Quiet and caretaker on site."
http://dlcampground.com/

Stony Brook Recreation and Camping
Route 2 42 Powell Place, Hanover, ME 04237
Phone: (207)824-2836
Open year round. Discover our quiet, family campground nestled along the beautiful Androscoggin River and surrounded by the foothills of the White Mountains. Get away from the crowds and enjoy relaxing in the beautiful western mountains where families can enjoy nature at its fullest. Stony Brook Recreation and Camping is the closest full service campground to Grafton Notch State Park and hiking abounds for all levels of ability. We offer shuttles for hikers coming off the Appalachian Trail at Grafton Notch.
http://www.stonybrookrec.com/

------------------------------------------------------------------------------
------------------------------------------------------------------------------
Off Season Camping in
PENNSYLVANIA


Roamer's Campground
5005 Lincoln Hwy, Kinzers, PA 17535
Phone: 717-442-4287
Roamer's Retreat Campground is a quiet and scenic campground open year around and nestled in the heart of Amish Country near Lancaster (US-30).
www.roamerscampground.com
------------------------------------------------------------------------------
Off Season Camping in
VERMONT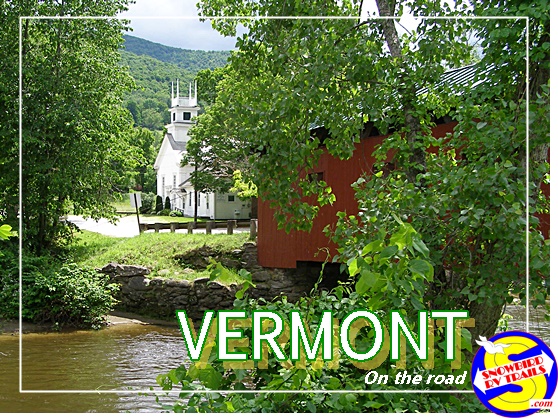 (Information last checked: 1/2015)

Green Mountain Family Campground
4817 S 116 Rd., Bristol, Vermont 05443
802 453-3123
A Four-Season, private & rustic, traditional campground nestled next to the Green Mountain National Forest. We have a peaceful and relaxing environment. We maintain quiet hours. We have sites to accommodate tents, pop-ups, travel trailers, motor homes, etc. We have full hook-up service including water, electricity and sewer for those who need it. We provide a dumping station as well. We have a country store. We sell wood and ice on site. We have a propane filling station. We welcome friendly pets (rules apply). We are minutes from many attractions including Middlebury, Burlington, Mad River Valley, Sugarbush, Lake Champlain and the New Haven River. Bristol Cliffs & Bartlett/(Bristol) Falls are in our "backyard".
http://www.greenmountainfamily.com/

Crown Point Camping Area
1 Mile east of Perkinsville off VT Route 106, 10 Miles from exits 7 & 8 off I-91. 143 sites located on 30 acres in a level and mature pine plantation overlooking beautiful Stoughton Pond. 91 full hook-up, 35 W/E & 17 tents sites. Pull thru's. 3 full facility bathhouses. Excellent fishing, kayaking, hiking, biking, foliage viewing, swimming ½ mile, shuffleboard, mini-golf & weekend activities. Explore the beauty of Vermont from a central location. Close to HN shopping, LP gas, ice, WIFI, cable TV. Seasonals welcome. Pets on leash. Under new ownership and operated by the Crumb Family.
Open: 5/1 - Mid October (Regular Season).
Closed from Mid October until

December 1st


12/1 - 4/1 (Snowmobile Seasonals on VAST Trail)
131 Bishop Camp Road, Perkinsville, VT 05151
Phone: 802-263-5555
www.crownpointcampingarea.com

RUNNING BEAR CAMPING AREA
Ross & Buffy Girard
P.O. Box 378, 6248 Rte 5, Ascutney, VT 05030
(802) 674-6417
Nestled at the base of Mt. Ascutney, Running Bear Campground offers a great family friendly relaxing atmosphere, while also being conveniently located close to many local attractions. Running Bear is a family owned and operated business, and all staff strives to cater to your family needs. We continue to work hard on expanding and improving the grounds to better your camping experience.
http://www.runningbearvt.com/

SHELBURNE CAMPING AREA
Chris Bissonette
4385 Shelburne Road, Route 7, Shelburne, VT 05482
(802) 985-2540 / Fax: (802) 985-8132
We feature spacious campsites with full electrical, sewer, cable, and water hook-ups for RVs and Travel Trailers as well as wooded sites for Tent Campers. A camp store, restrooms, showers and modem hook-up are also available as well as the Dutch Mill Family Restaurant for those of you who don't wish to "rough it" too much, but still would like to be in the beautiful surroundings.
http://www.shelburnecamping.com/
----------------------------------------------------------
Off Season Camping in
MASSACHUSETTS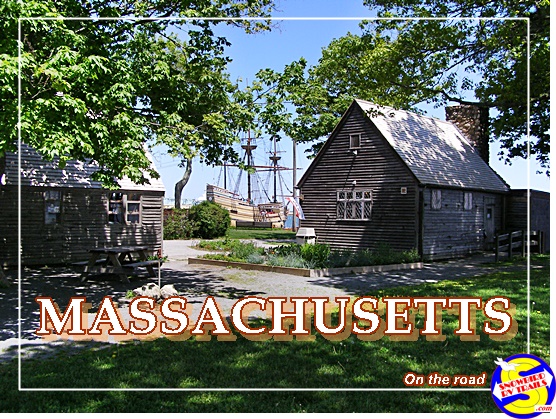 (Information last checked: 3//2018)

Winter Camping in Massachusetts
For the hearty camper, winter camping can be an exciting time to enjoy the great outdoors. It is also a time that may require additional or special equipment, as well as careful planning. We recommend that all campers interested in this type of experience do some research prior to making off-season camping plans. There are many websites that provide equipment lists, cautions and helpful tips for the winter experience. We encourage you to seek this information for your own safety prior to embarking on a winter camping trip.

Some facilities offer or require advance reservations which may be made by calling ReserveAmerica at 877-422-6762 or online at www.reserveamerica.com. There is a charge for this service.

Please note, winter recreational camping is subject to closure due to winter weather conditions. Always contact the park prior to your arrival.

Winter Camping is available mid-October - mid-March
----------------------------------------------------------

Off Season Camping in
RHODE ISLAND
We could find no campgrounds open year round in Rhode Island. If you know of one please email us:
Winter Camping in Rhode Island
----------------------------------------------------------

Off Season Camping in
CONNECTICUT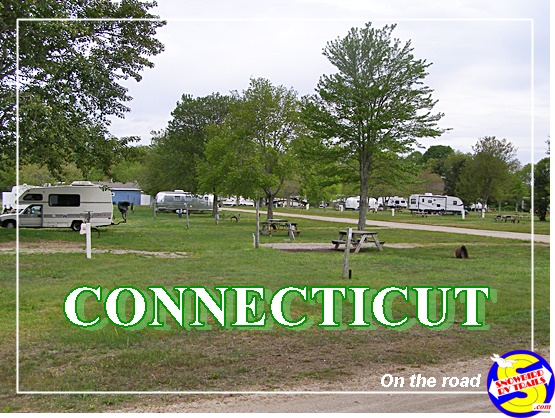 (Information last checked: 9/2015)

Aces High RV Park
Open year round, in New London County
301 Chesterfield Road, Rte 161, East Lyme, CT 06333
Phone: (860)739-8858, 877-PUL-THRU.
Call for winter and/or Millstone Contractor Rates
http://aceshighrvpark.com/

Mystic KOA
118 Pendleton Hill Road, North Stonington, CT 06359
Open All Year
Reserve: 800-562-3451
Info: 860-599-5101
Located on a 250-year-old site of one of Connecticut's first farms, Mystic KOA combines the best of classic New England with modern convenience. Cabins also available.
http://koa.com/campgrounds/mystic/

Nickerson Park
1036 Phoenixville Road, Rte 198, Chaplin, CT 06235
Phone: (860)455-0007


Call about our special rates for fall and winter camping!
http://www.nickersonpark.com/
CONNECTICUT STATE PARKS
Website
----------------------------------------------------------

Off Season Camping in
NEW YORK STATE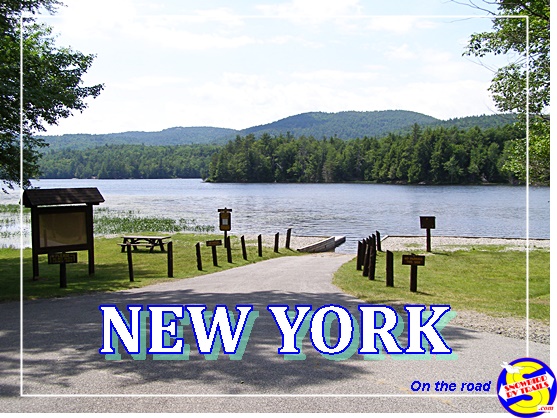 (Information last checked: 1/2018)
Battle Row Campground
1 Claremont Road, Old Bethpage, NY
Ph: 516-572-8690
Open all year for RV Camping only & Tent camping available May through October.
Comprising 44 acres of campground and dense woods, Battle Row is an ideal place to relax with family and friends. Battle Row has 64 campsites ranging in length from 40 to 45 feet as follows: 52 sites have water and electricity (31 sites with 30amp/125-volt electric hookups and 21 with 50 amp/125 volt); and 12 tent sites (must be 21 years of age or older to reserve). A comfort station is equipped with restrooms and private showers.
Two asterisks for Battle Row:
* Battle Row Campground cannot be accessed from the Battle Row dead end road bordering the south side of the park.
* No matter what your GPS tells you, you cannot take an RV on NY State Parkways - that's the law and there are very low bridges!
https://www.nassaucountyny.gov/2811/Battle-Row-Campground
Croton Point Park
(Part of the Westchester County Parks System)
1A Croton Point Avenue, Croton on Hudson NY
Phone: (914) 862-5290 for info and camping reservations
Situated on a peninsula overlooking the scenic Hudson River, this 500-acre park offers cabins and sites for tents and Full Hook Ups for recreational vehicles.
We are told by avid Bald Eagle watcher JKM that they are now open all year and he was surprised to find them full in mid-January 2015. Always phone to be sure before going in.
http://parks.westchestergov.com/croton-point-park
____________________________________
AA Royal Motel & Campground
3333 Niagara Falls Boulevard, North Tonawanda, NY 14120
(716) 693-5695
All sites and roads are paved ! !, Pull through RV and tent sites, 30/50 Amp hookups, Water and sewer hookups, RV Repair Service next door, Firewood and ice available, Playground Area, Free hot showers & clean restrooms, Public Phone, Pet Friendly Park.
http://royalmotelandcampground.com/campground.html
____________________________________

Old Forge Camping Resort
3347 State Route 28, Old Forge NY 13420
The Old Forge Camping Resort is a year round campground located in Old Forge, New York so we are perfect if you are coming for camping, skiing, snowmobiling, kayaking, canoeing, fishing, mountain bike riding, or whatever Adirondack outdoor activities you are after.
Phone: 315.369.6011 or call 1-800-CAMPING
http://www.oldforgecamping.com/
Singing Waters RV Park


1334 State Rte. 28, Old Forge, NY 13420
There's so much to do. Play a game of basketball, swim in our pristine waters or go tubing, kayak or canoe on the Moose River! And in the Winter months, we are located just off Trail #6 with easy access to over 500 miles of snowmobile trails in the Old Forge/Inlet region.
Phone: (315)369-6618
http://www.singingwaterscamp.com/

---------------------------------------------------------------------------------------------------------

Jellystone Park Campgrounds
Open All Year




Many of the campgrounds listed on this page were forwarded by other RVers. We do suggest always contacting any campground before you hit the road. We hope the list will be of help in your quest for off-season or 4 season camping in the Northeast and New England.



If you know of a campground that remains open later than most, send it to add to our list. If you have comments about any campground on the list send them along and we will post them: snowbirdrvtrails@gmail.com



More info? Visit the Northeast Campground Association -


http://campnca.com/index.html


For a listing of campgrounds in Maine, New Hampshire, Vermont, Massachusetts, Connecticut, Rhode Island, New York, New Jersey, Pennsylvania, and Maryland.