On the Snowbird Trail-
Tampa, Florida to the Adirondack Mountains of Upstate New York
This route takes us through the East Coastal States of Florida, Georgia, South Carolina, North Carolina, Virginia, Delaware, Maryland, and New Jersey into NY.

* Indicates half-price Passport America Member Campgrounds
Abbreviations: FHU- Full Hook-Ups, PT- Pull Thru Sites, EZ- Easy off/on main route. DS- Dump Station.
A. Tampa, FL – our starting point. Many campgrounds to choose from. Email us for info or suggestions if you would like to stay in this area.

B. Jacksonville, FL. (205 miles) – *Pecan Park RV Resort. Regular $44.75/night. FHU, PT, EZ. Paved roads, level concrete parking pads. New rule of min 3 night stay for PA pricing. See our write-up at Jacksonville.

C. St. George, SC. (211 miles) – *Jolly Acres Campground. Regular $44.60/night. FHU, PT, EZ. Gravel roads and pads. Nice country setting. See our previous write-up at St. George.

D. Myrtle Beach, SC. (124 miles) – Cypress Camping Resort. $44.80/night. Not impressed. Many nicer places closer to or on the beach. We recommend MB State Park or Huntington Beach State Park on the ocean. Visit our website devoted to Myrtle Beach located at the myrtlebeachsnowbirder.

E. New Bern, NC. (183 miles) – *Moonlight Lake RV Park. Regular $32/night. FHU, PT, EZ. Historic NC town. Much to see and do. Small campground. Clean, safe – with friendly hosts. Take a trolley tour of the city. Stop for a float and popcorn at the Pepsi-Cola birthplace & soda fountain. Don't miss great seafood at the Sting Ray Cafe.

F. Shawboro, NC. (138 miles) – *North River Campground. Regular $40/night. FHU, PT, EZ. 6 miles off the main route. Sites circle a pretty 5 acre pond. Friendly staff. 50 minutes from Kitty Hawk, the Wright Brothers Memorial and the Outer Banks. Be sure to find a little diner near the campground by the name of Track I of Camden. Home cooking at its finest. Skip overpriced Kelly's in Nags Head.

G. Ashland, VA. 150 miles) – Richmond North KOA/Americamps. $45.75/night. FHU, PT, EZ. Gravel/gravel. Campground is nothing special except economical propane. It is a favorite stopover for many I-95 travelers. A more inexpensive stop at the same exit would be Ashland, VA. Be sure to ask directions to Guido's Italian Restaurant. Excellent!

H. Greensboro, MD. (163 miles) – *Holiday Park Campground. Regular $48/night. Sandy sites. Dump station on the way out. Rate it rustic. We would not stay there again due to the horribly uneven pavement going in and the rude hostess.

I. Rehoboth Beach, DE. (60 miles)– Delaware Seashore State Park. $37/night. FHU (Yes, including sewer!). Gravel/gravel. Beautiful location with great views and beach access. Located in between Rehoboth Beach and Bethany Beach. Would stay here again but would avoid Matt's Fish Camp – overpriced and tasteless seafood.

J. Galloway, NJ. (177 miles) - Shady Pines Carefree RV Resort. FHU. $37.80/night. Closest RV park to Atlantic City (8mi). Beautiful park in a residential area. Not hard to get to but heavy tolls to get to and from it.

K. Catskill, NY. (240 miles) – *Brookside Campground. Regular $44/night. 10 miles off I-87. Rural setting. Grassy pull-thrus. Great food at Angella's Italian just down the road. Nice scenic loops in the area.

L. Warrensburg, NY. (108 miles) – *Warrensburg Travel Park. Regular $50/night. FHU, PT, EZ. Great little park on the Schroon River with fishing, kayaking, pool, weekend activities. We are slightly biased as we WorkKamp here Summers. The owners, Karl & Shelly, do care about their campers and are constantly updating and adding new events and attractions. See our write-up at Warrensburg, NY.

Visit our Daily Updates for complete info and photos from this trip.


Return to our:

MAPS PAGE

HOME PAGE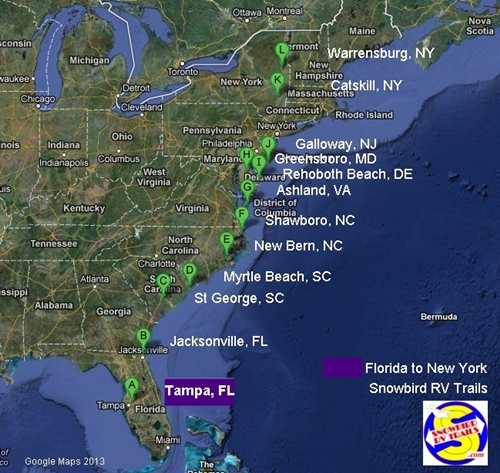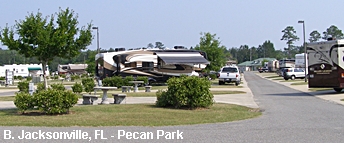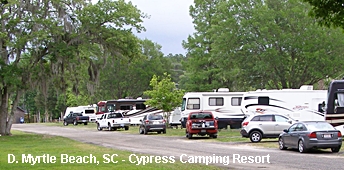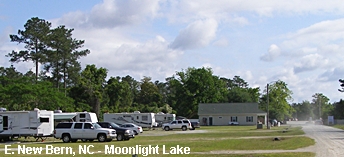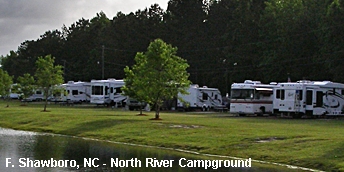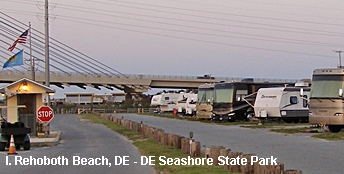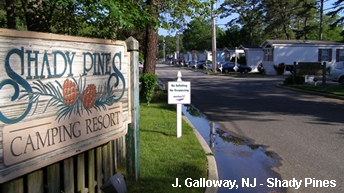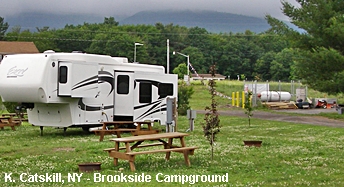 Stats for this South to North
Snowbird RV Route:

21 Days

2,284 Miles

10 Campgrounds averaging 2 nights each: $569.75
Gasoline $685.25 (Avg 9.5 MPG)
Total Trip Cost: $1,675