Huntington Beach State Park State Park
16148 Ocean Hwy, Murrells Inlet, SC 29576
Amenities: 30Amp, water, dump stations, Nature trails, boardwalks and beach. Some FHU.
($36.96 w/fees)
Visited 5/2014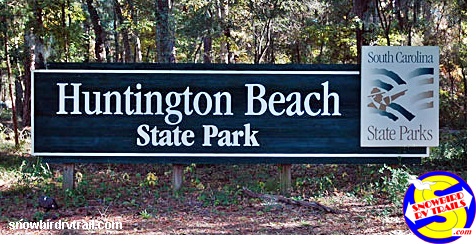 Huntington Beach State Park is located on the Atlantic Ocean in Murrells Inlet,

SC, just South of Myrtle Beach and just across from Brookgreen Gardens.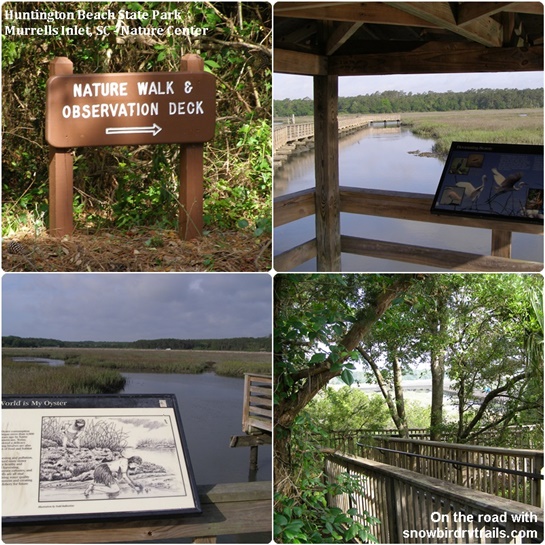 The Park covers 2,500 acres and includes a camping area, day use picnic area, a large sandy beach with relatively few beachgoers, hiking/biking trails, and many places to enjoy birding and gator watching.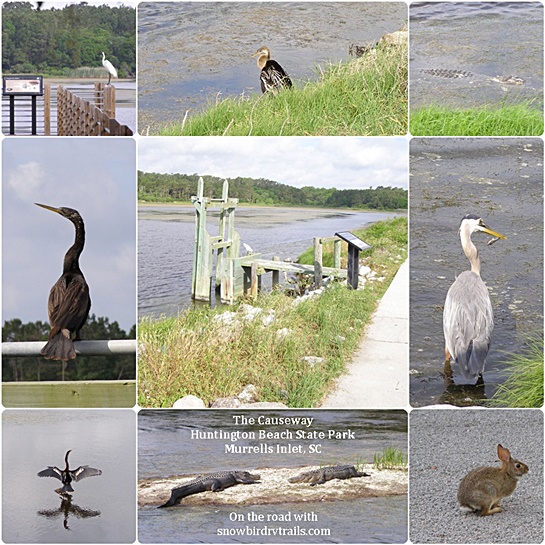 The camping area consists of 131 campsites nicely spaced for the most part. Maximum trailer lengths vary from 30' to 40'. They are arranged in loops around a green space usually with a combined rest room/shower building in the center. There are access trails to the beach from the camping area.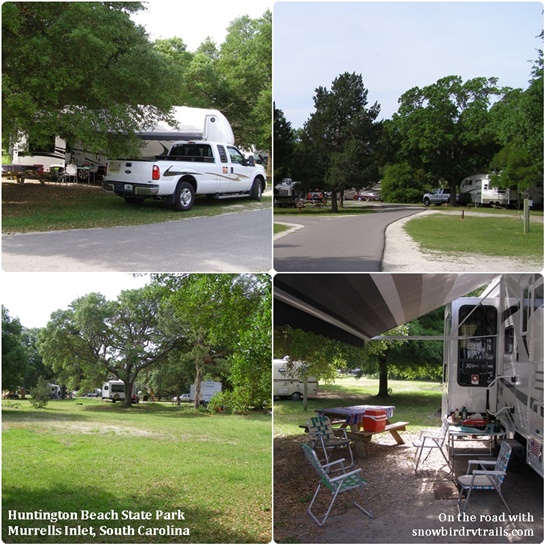 The beach seems to extend forever and is unmarred by the proximity to the hotels and high-rises found along most sections of the Grand Strand. If nothing else it is well worth the $5 day use fee to make a visit just to enjoy the uncrowded beach in this part of the area.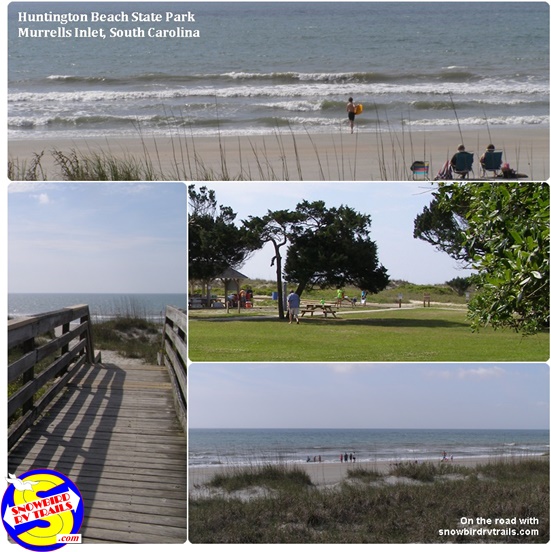 Do we love Myrtle Beach? Check out our other website for Visitors' Guide and Fun Things to do in Myrtle Beach